This battle is meant to depict the CSA attack on Harper's Ferry, which included the Harper's Ferry Armory, in Sept 1862—just prior to the first big battle on Union soil (Antietam). Unfortunately there isn't much resemblance between the details of the real-life event and this UGCW battle, although they were alike in that the Federals didn't/don't pose much of an obstacle in either case. See https://en.wikipedia.org/wiki/Battle_of_Harpers_Ferry.
Anyway, here CSA can bring 12 brigades. One artillery unit, preferably 24-pounders, is enough. The rest can be a mix of veteran and green/melee infantry units.
Have your units cross the bridge and move up the W edge of the map. As you get into the forest spread out to cover the N and E edges of the forest, in the process chasing out Federal units.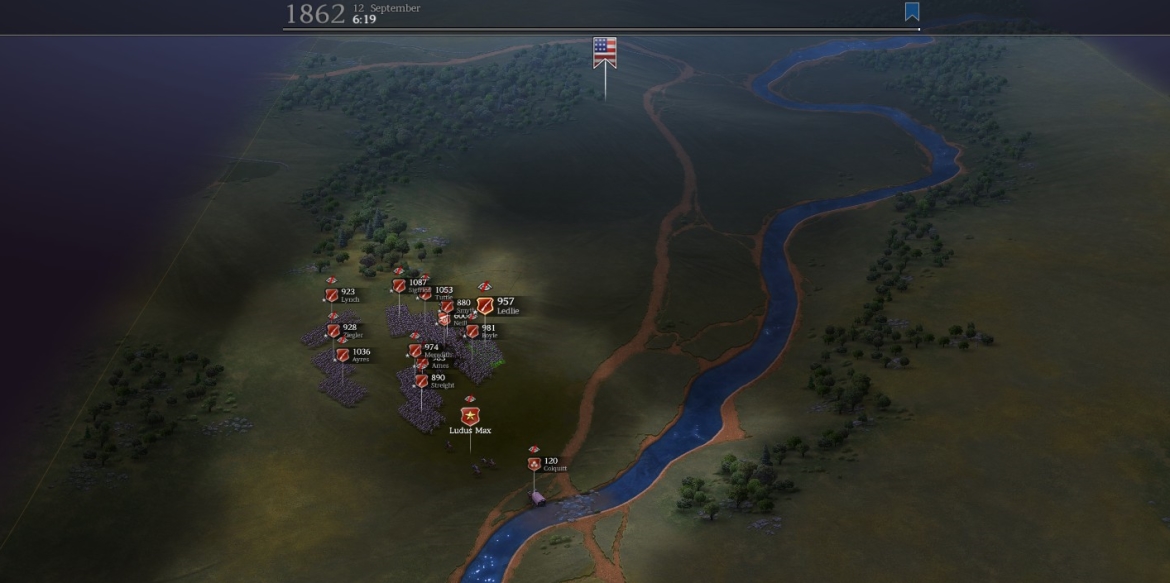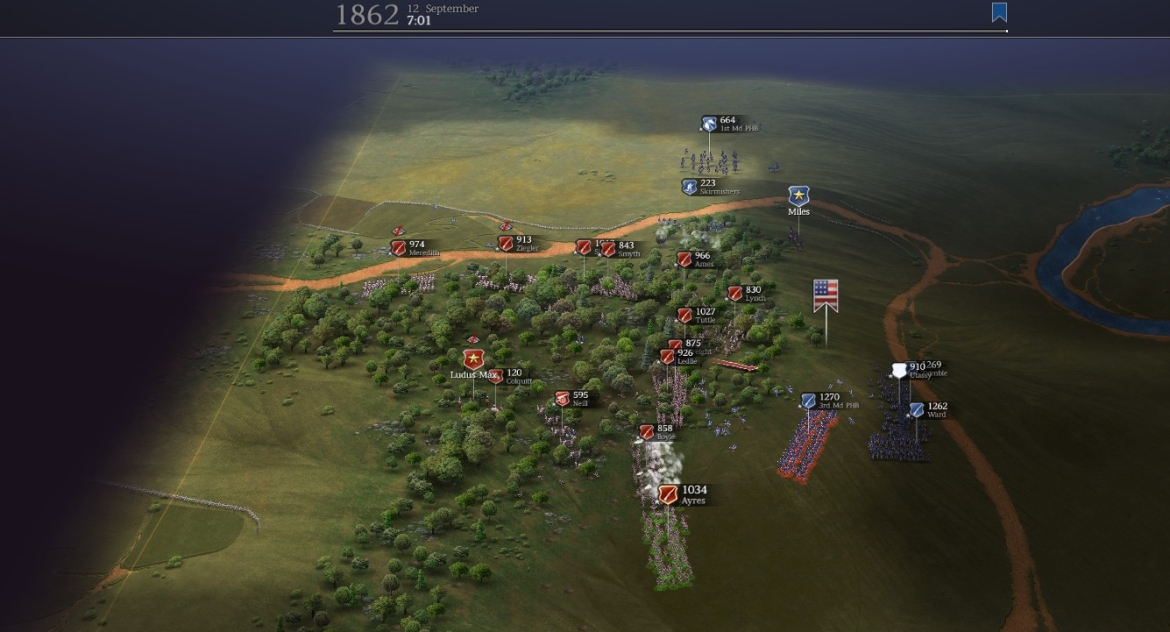 After advancing slightly to take the flag, defend your line from Union attacks. You should end up destroying most of their original force while taking minimal casualties yourself. You always have the option of emerging from the woods, descending the hill, and surrounding/annihilating the remaining Union brigades.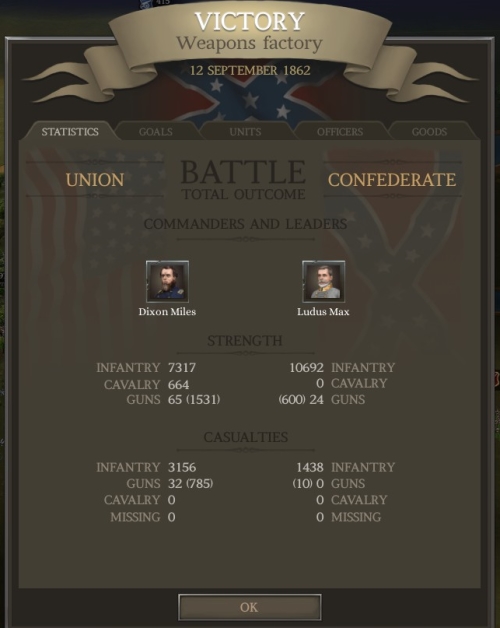 ♠♠♠