Here you must defend a semi-fortified CSA position against Union cav and sharpshooter/skirmisher attacks from all sides. You can bring 10 units in all, but you start with just 4, and the rest have a long, fighting journey to get to the fort. The CSA line is so thin here that I prefer to bring infantry brigades only.
Initial dispositions can be as shown. You will need to do some micro to cope with the sudden attacks by multiple Federal units.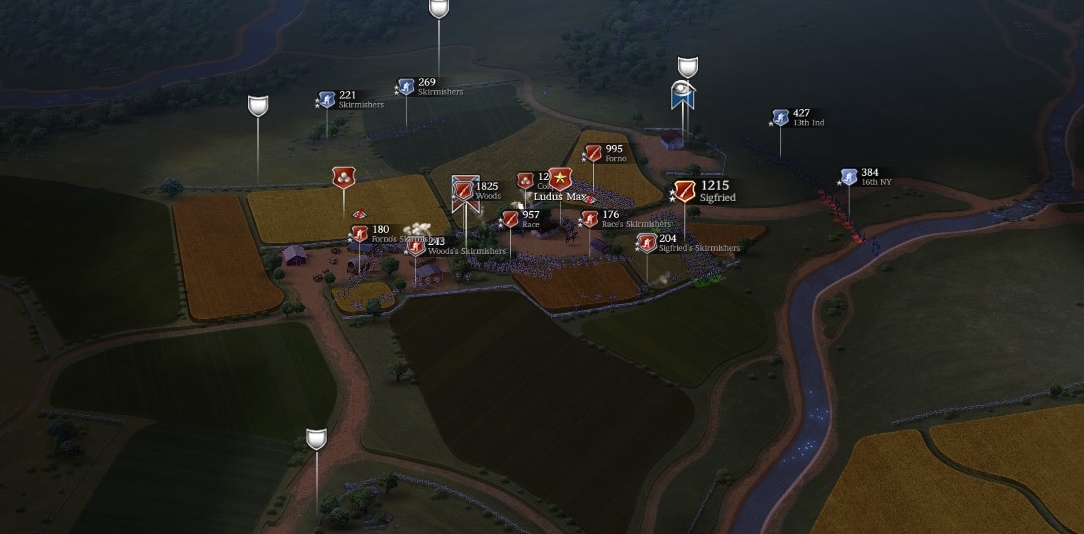 Reinforcements will arrive from the W edge of the map and will have to cross a river and then climb a steep hill. You will need to pause them frequently and keep them in a battle line, as they will be skirmishing with Federal units most of the way.
Once the reinforcements are near the fort, the battle is won, since CSA should outnumber the Union forces at this point. Use some reinforcements to fill gaps and expand the perimeter at the fort. Use others to sweep Federal units off the slope to the SE of the fort.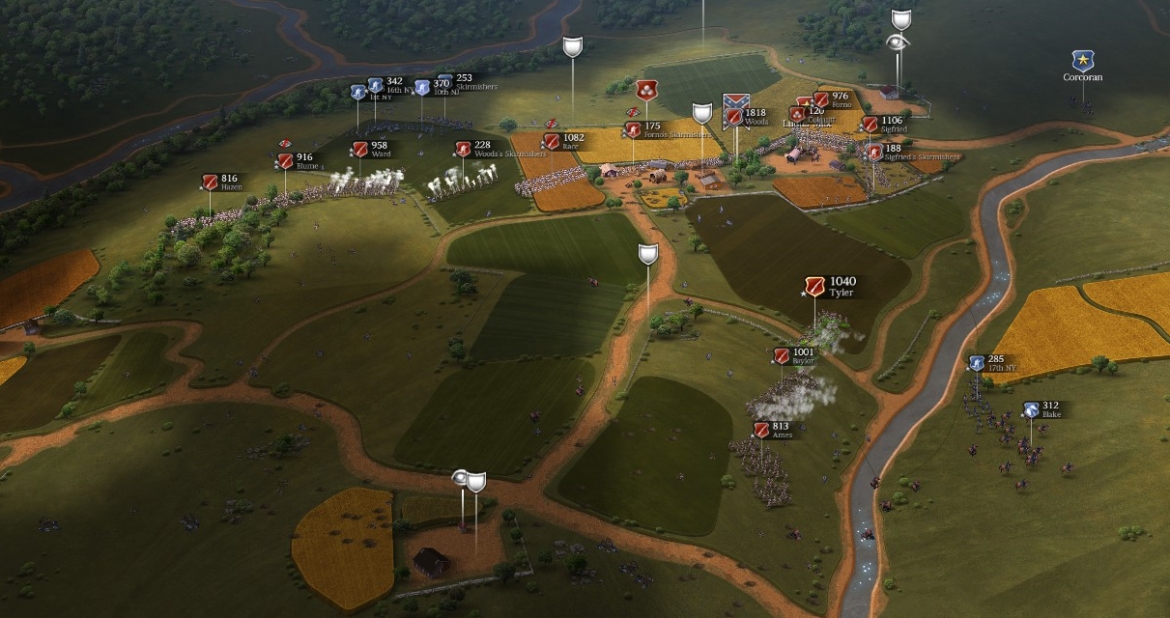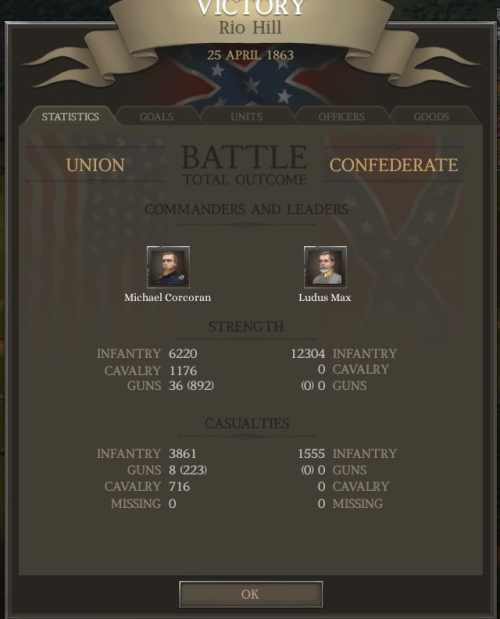 ♠♠♠