By the time you get to the Mansfield battle, you will have noticed that even the "minor" battles now are all pretty huge, with the potential for major casualties even if you win. At least there is often —as in this battle—the potential also for annihilating the Union forces.
The main goal at Mansfield is to take a flag across the map that is in woods and guarded by an unknown number of Union troops (usually 20-40K—I upgrade recon last so usually don't know enemy strength in advance until I get to the last few battles).
A secondary, optional goal should be to eliminate all visible Union units during and after taking the flag. I don't think this increases CSA casualties by an unacceptable amount.
March your entire starting force N then E into the woods at the top of the map, to form a line of battle facing southward. Now march down in a line across the width of the woods and push the Federals back and ultimately out of the woods onto open ground. As you're doing this, the remainder of your corps will arrive and you can bring them more or less straight across to flank the Union units that are now fighting your starting force.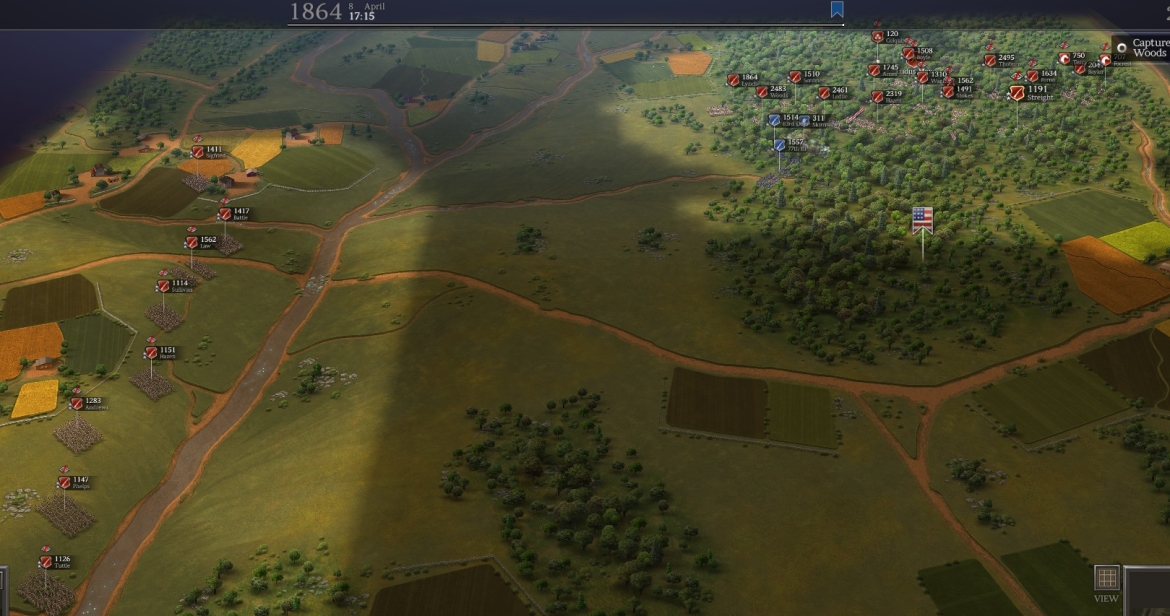 Apparently there is no hard time limit, so whether you take the flag or not, you can stay on the field and annihilate the Union defenders and end the mission whenever you like by pressing the "finish" button.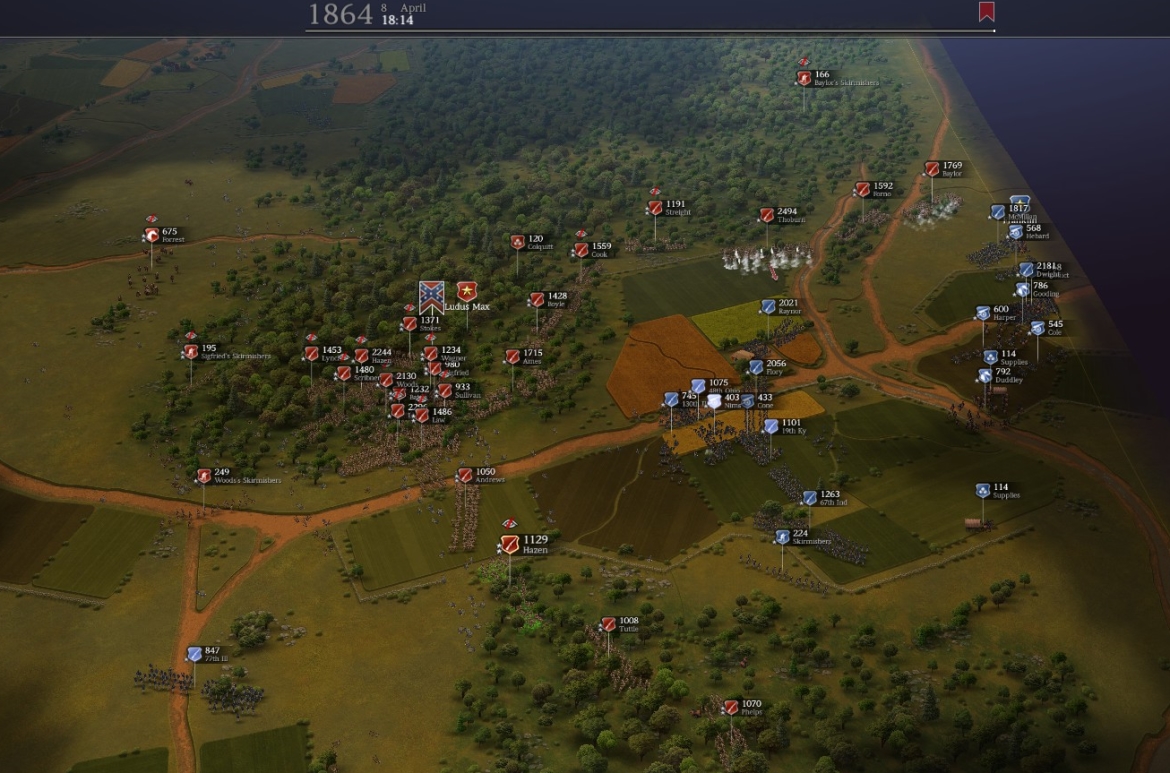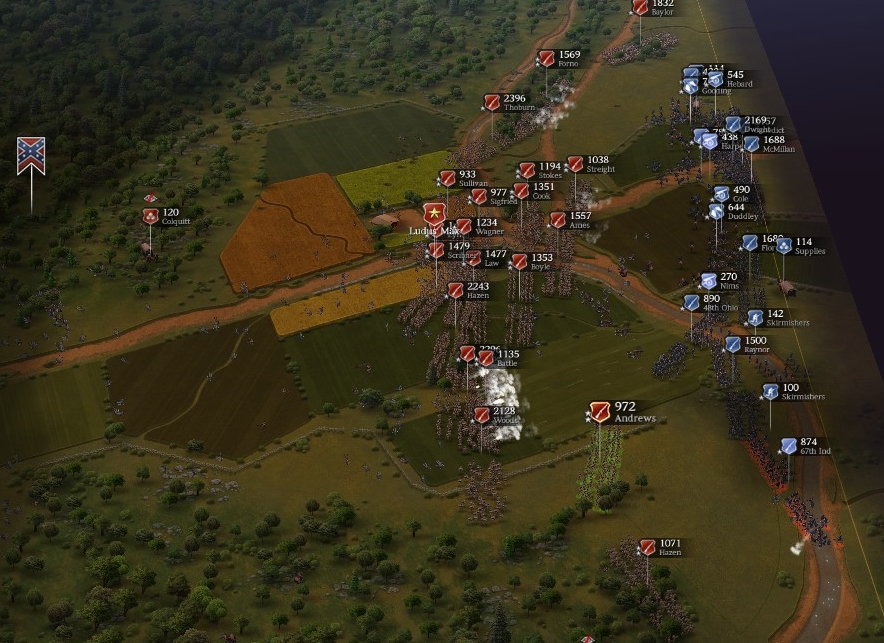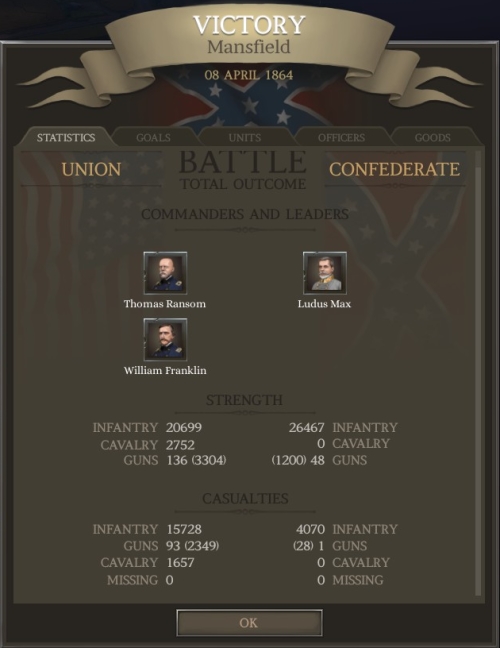 ♠♠♠