You start the Everettsville battle in the predawn darkness at the E edge of the map, and must march W to take a hillside flag guarded by a Union force. You can use up to 15 brigades. It's best to have at least a couple of cheap melee brigades, and little or no cavalry, since the battle zone is almost entirely forested.
A strategy that works with acceptable CSA casualties is to walk your main force westward along the N edge of the map to the Union left flank. A few brigades can take a more southern route to guard the left flank.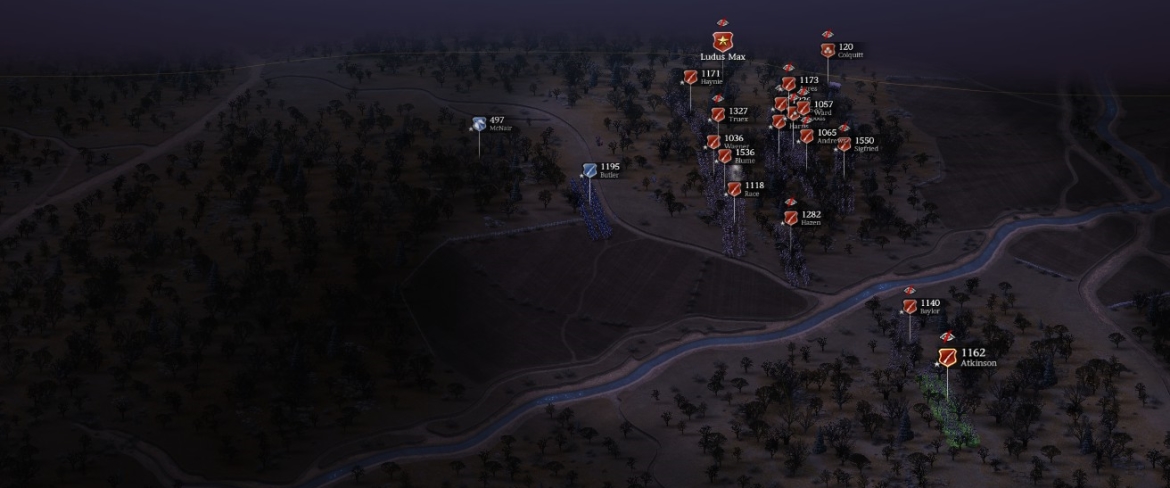 The main force will outnumber the Union defenders and will push them back, again and again, in a roughly anticlockwise direction, until the flag is taken. After that, you have only to set up a perimeter in woods cover and let the Union brigades waste themselves in futile counterattacks.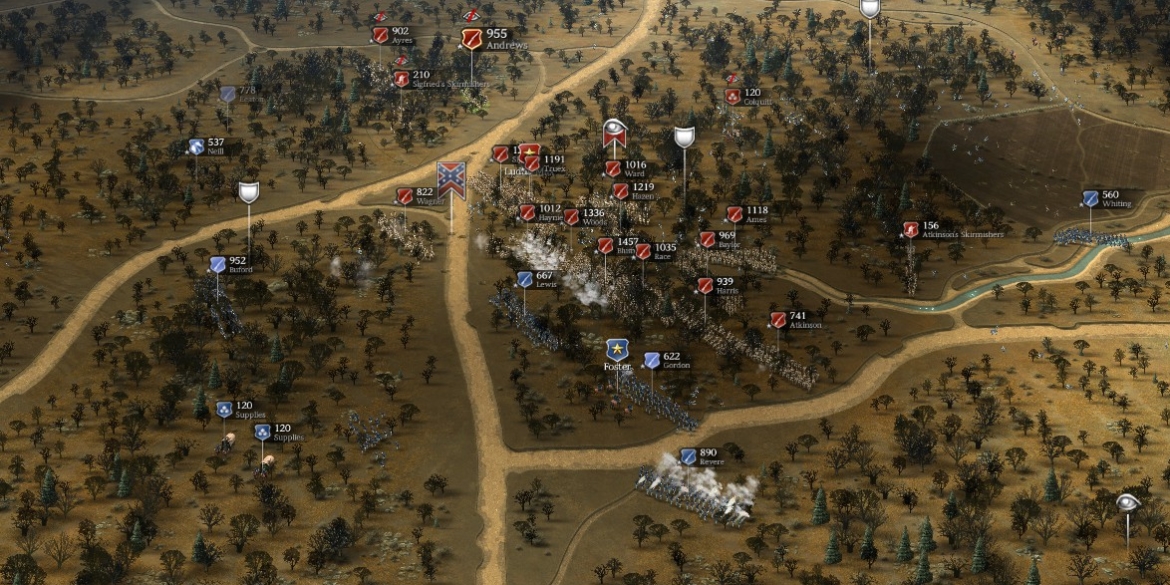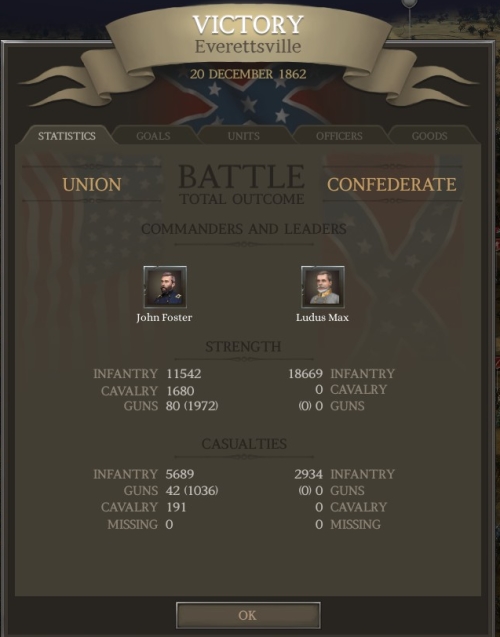 ♠♠♠