You have 13 units for the battle of Chantilly. You get 8 at the start, and the rest after a short wait (15-30 mins). Twelve infantry brigades plus one solid artillery unit is fine.
At the start, your units should run to take up positions defending the two flags. You can divide your forces about equally between the two positions. Thereafter you just need to micro as needed to whittle down the Federals until they are outnumbered and no longer pose a threat. Artillery should go near the upper flag. Keep one unit at least to guard the CSA left flank, as it will be attacked by at least one large Federal brigade.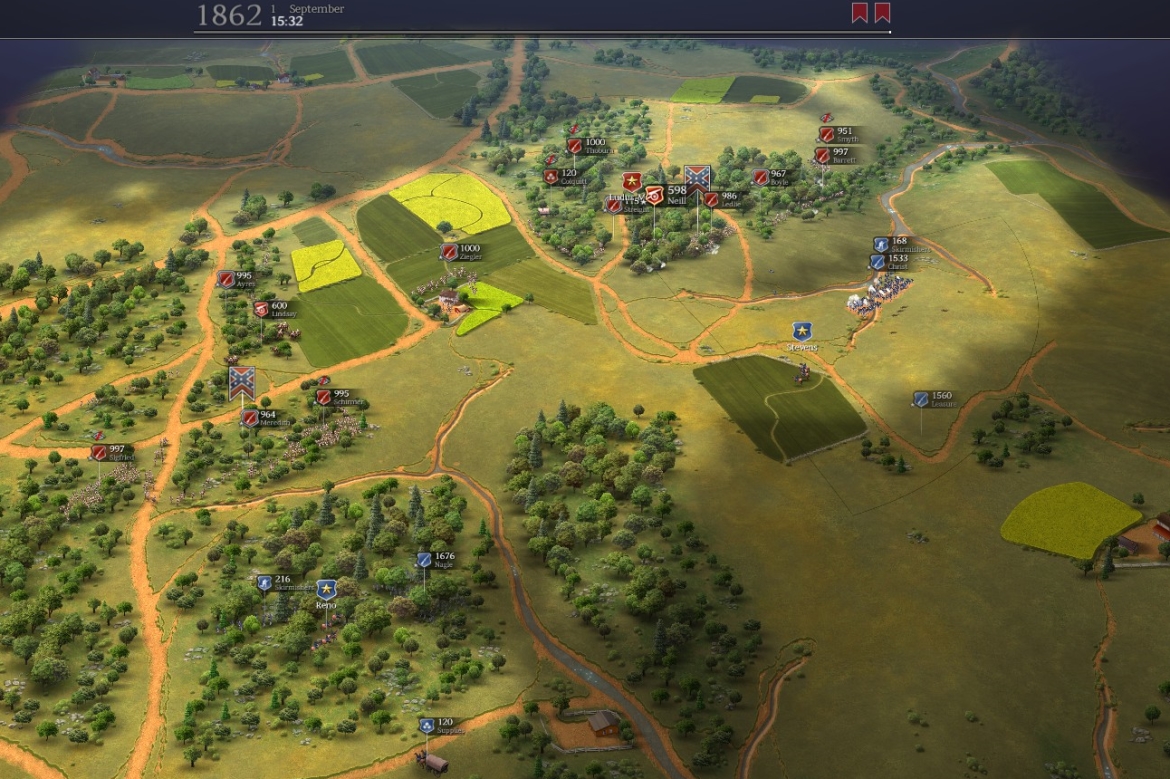 After a while, you should be able to extend and pivot the CSA right flank to sweep Federal units south and then east, to force the federals on that side onto open ground. The CSA left flank can then do the same. Encircle and annihilate.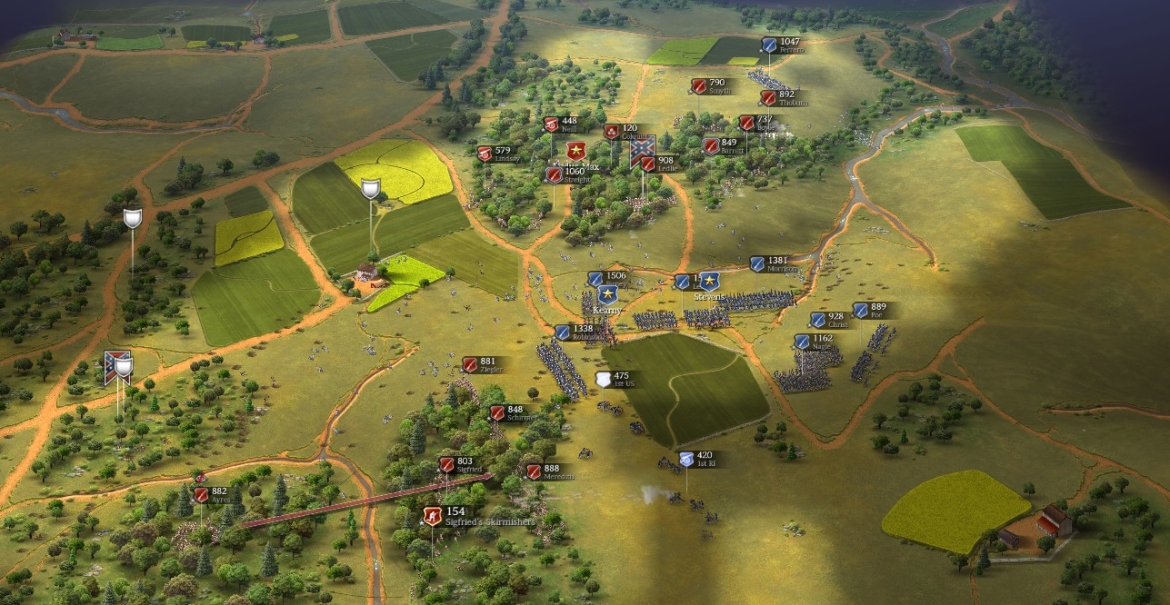 Note that the more you knock down Union numbers in these battles leading up to Antietam, the smaller the Union force will be at that crucial battle.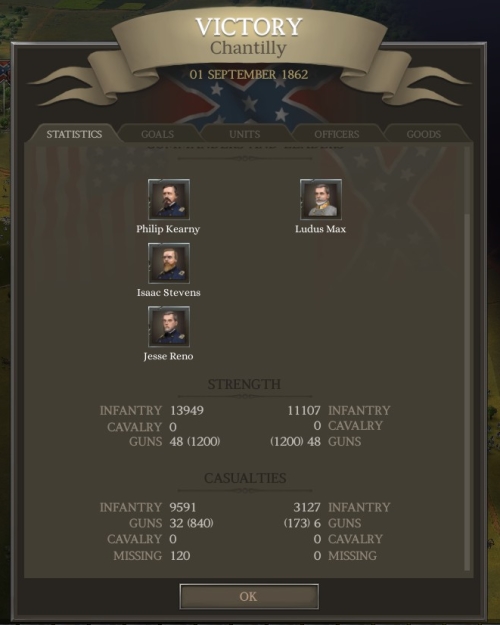 ♠♠♠