[revised 2 Jan 2021]
For the Battle of Chancellorsville you have a starting, "central" corps and a later-arriving "flanking" corps, each of up to 24 brigades.
If you want to minimize the hassle, you can go for a day-1 victory, which should be easily doable if you have been regularly annihilating the Federals and keeping their army numbers down. Just take your starting corps straight up to Chancellors Farm, following it with your other corps. Aggressively flank and attack any Union units in your way, and start attacking the flag position with everything you have by 1330. You need to take the flag by about 1345, and defend for an hour against counterattacks (especially Union reinforcements from W of the farm).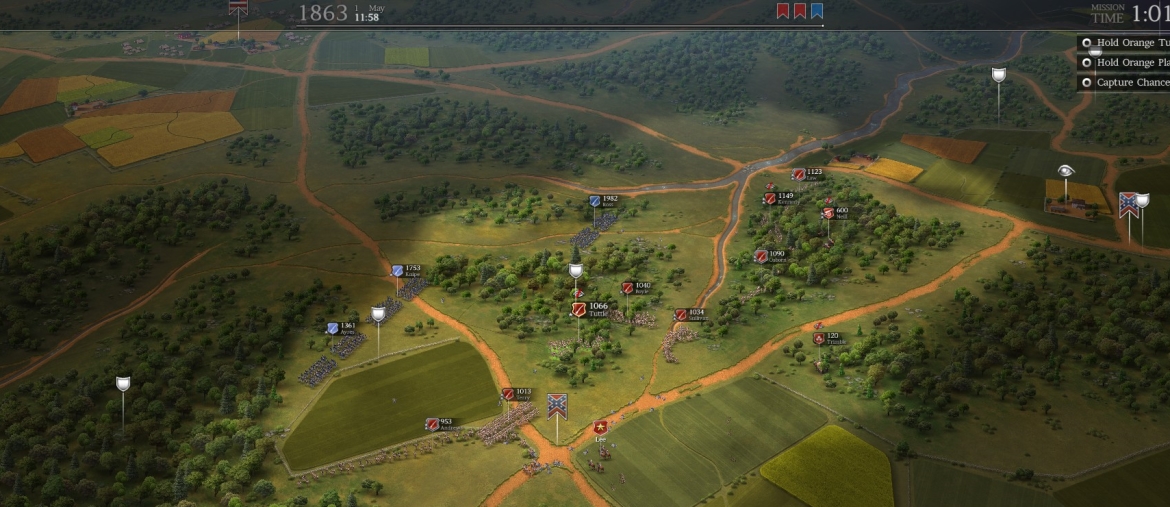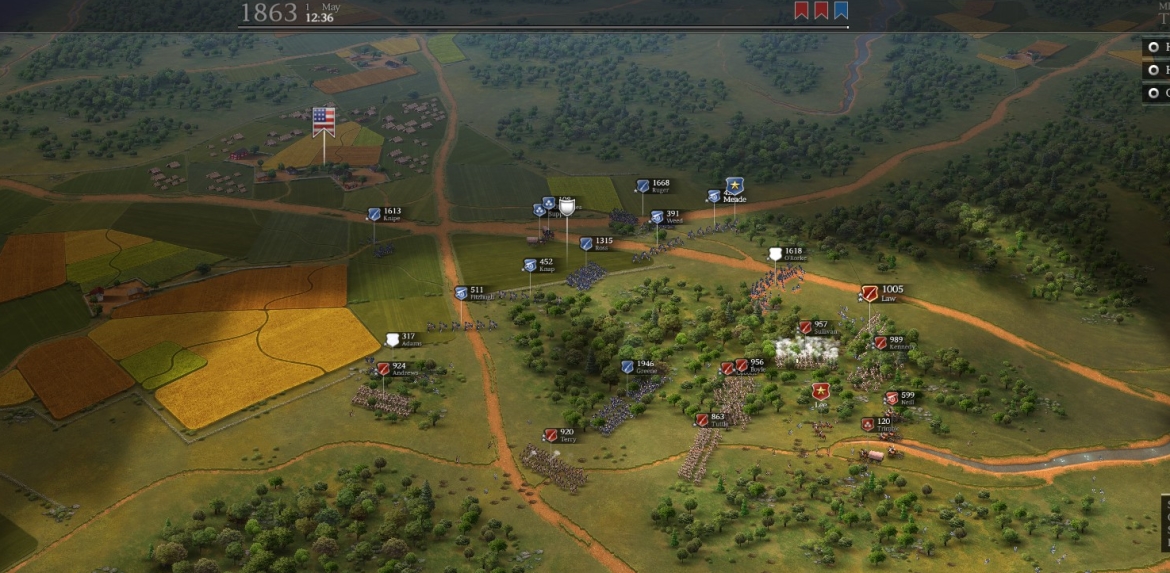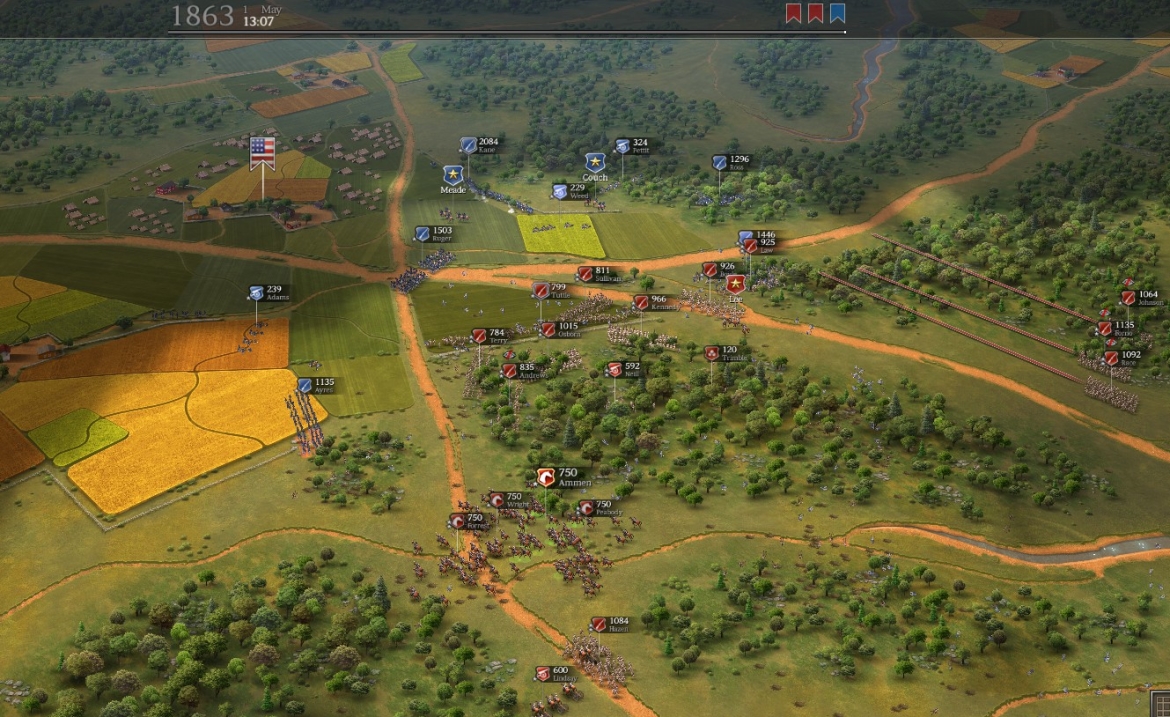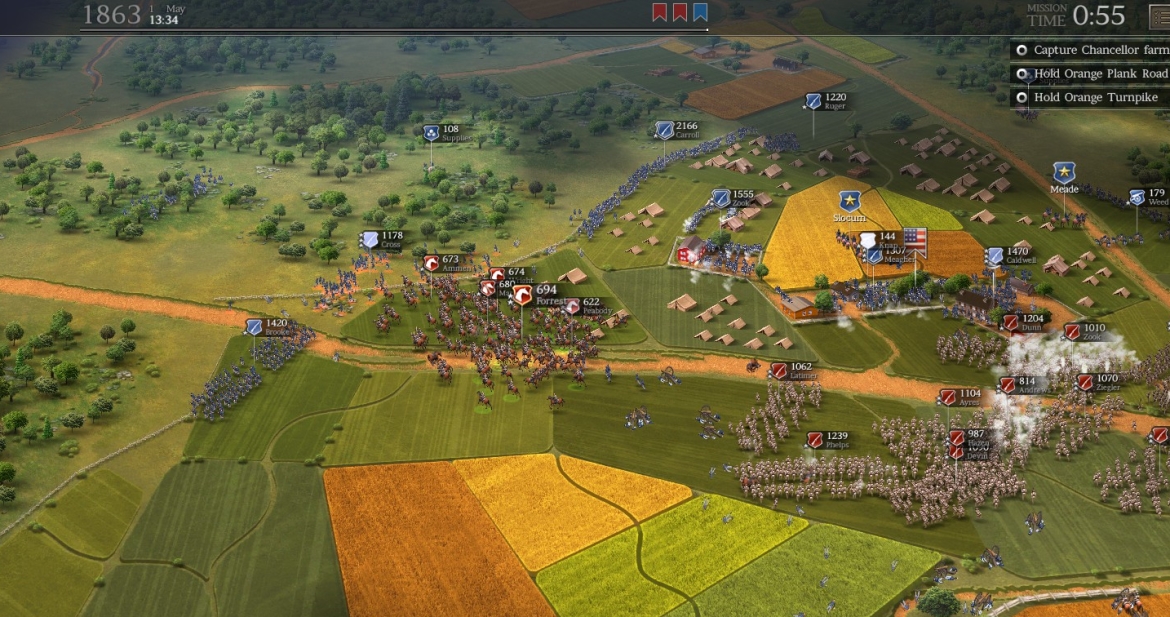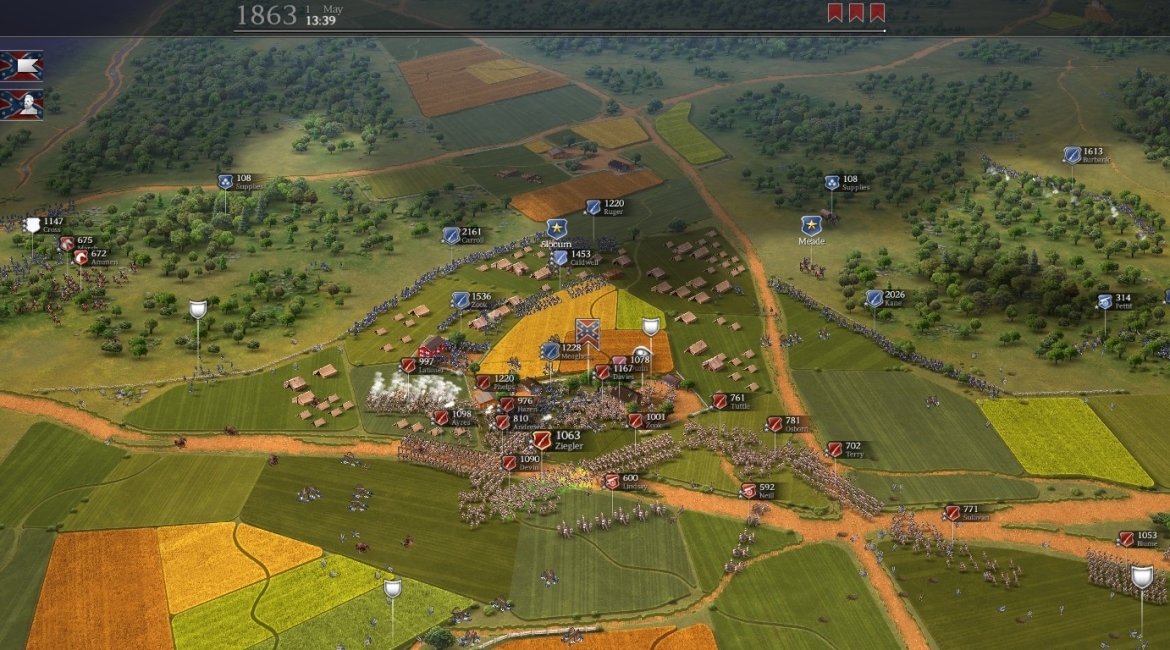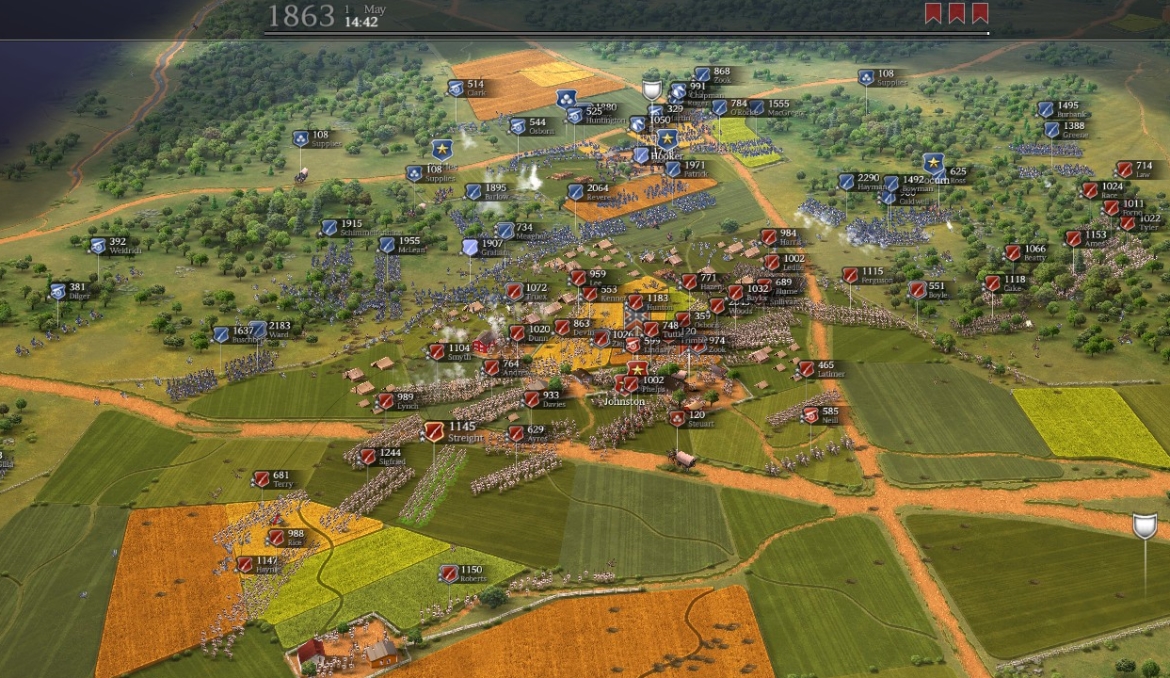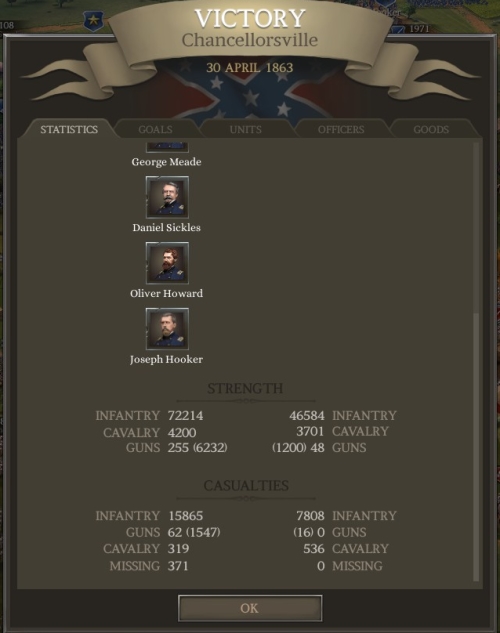 An alternative, which results in many more Union (also CSA) casualties but is not much more of a hassle than the one-day strategy, is to do little on day 1, and then do the (historical) day-2 flanking from the W with one of your corps, while the other attacks from the south. The phase timer starts at 1730 and runs to 2030, but if you haven't taken the flag by 2030, the battle will keep going until 2145, and a 20-minute flag-contested timer must run all the way down by then, or you will go to day 3. Aim to surround the Union forces (watch out for reinforcements from the north) and take the flag around 2100-2125, annihilating as many units as you can.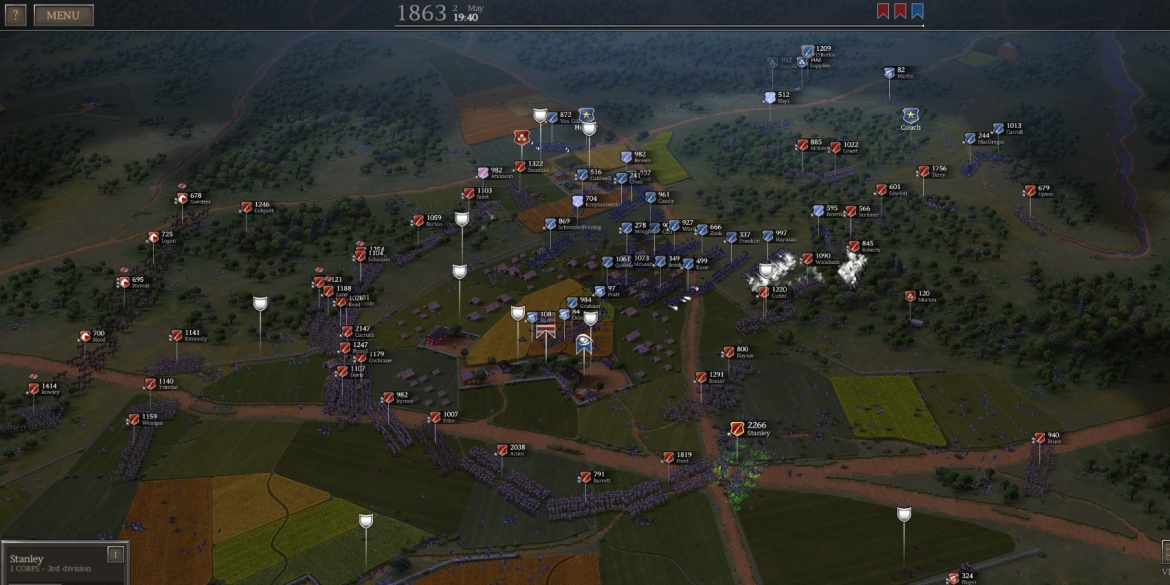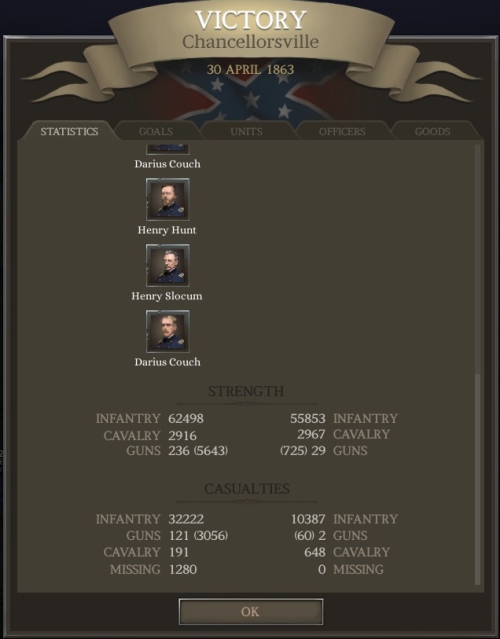 A third alternative—maximizing Union casualties—is to destroy as many Union brigades as possible on day 2, but avoid taking the Chancellors Farm flag, so that the time runs out at 2145 and you go to day 3. On day 3, you can bring both your corps into position again around the farm, and resume killing Federals. Union reinforcements come from the middle of the top of the map around 0740 but may not be all that numerous. Anyway you should have until 1030 or so to take the flag (contested timer must count down to zero). Be sure you don't kill all Union units on the map before completely possessing the flag, or there will be a phase change and you'll be reset to positions at your day 1 flags.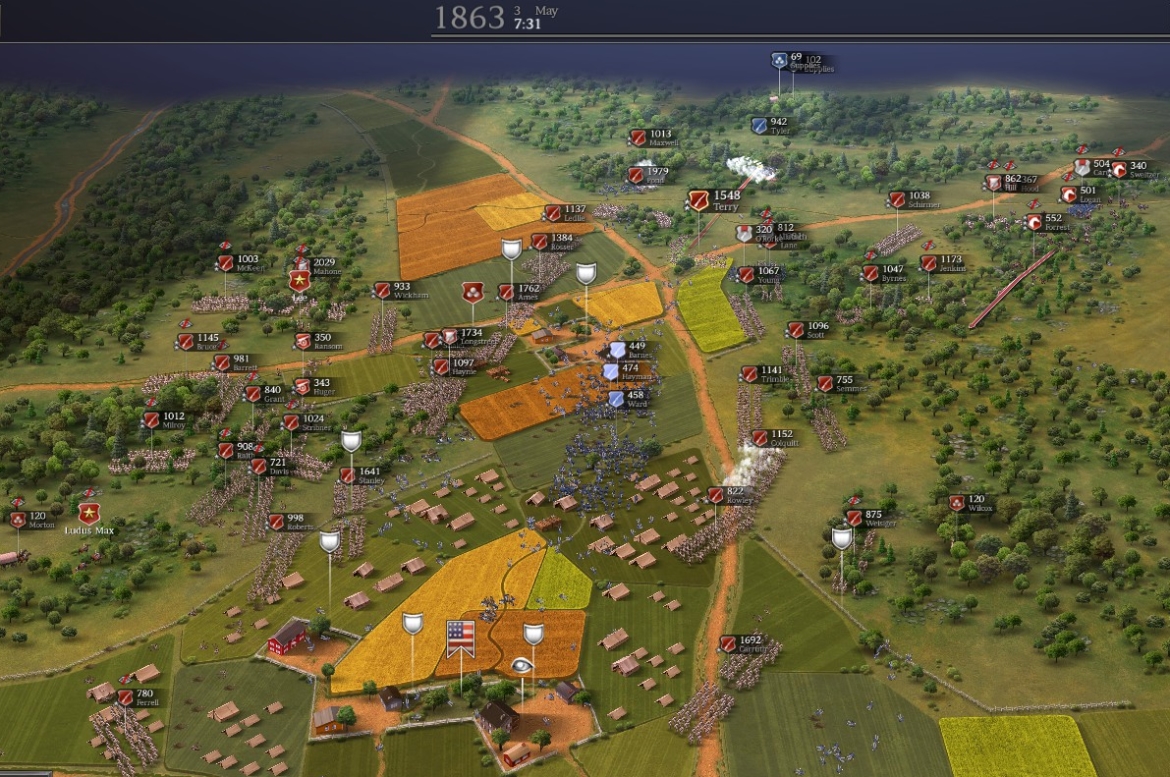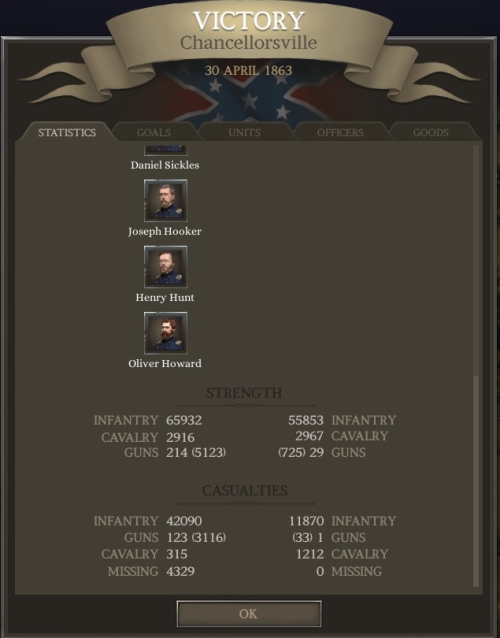 ♠♠♠