[revised 31 Dec 2020]
For the battle of Cedar Mountain you start with 14 brigades. All infantry, or 13 infantry + one cav, is fine.
The vagaries of AI scaling mean that you will sometimes significantly outnumber the Union on this map, and sometimes will be significantly outnumbered. You should be able to win anyhow, though when you are significantly outnumbered, you may not be able to annihilate the Federals.
The basic strategy here is to spread out and slowly envelop the Union defenses, ultimately squeezing them away from the flag position—and hopefully wiping them off the map. Roughly five brigades around the left, to flush the Union right flank out of the woods, four in the middle to pin the Union center, and another five to crush the Union left and take the flag, generally works.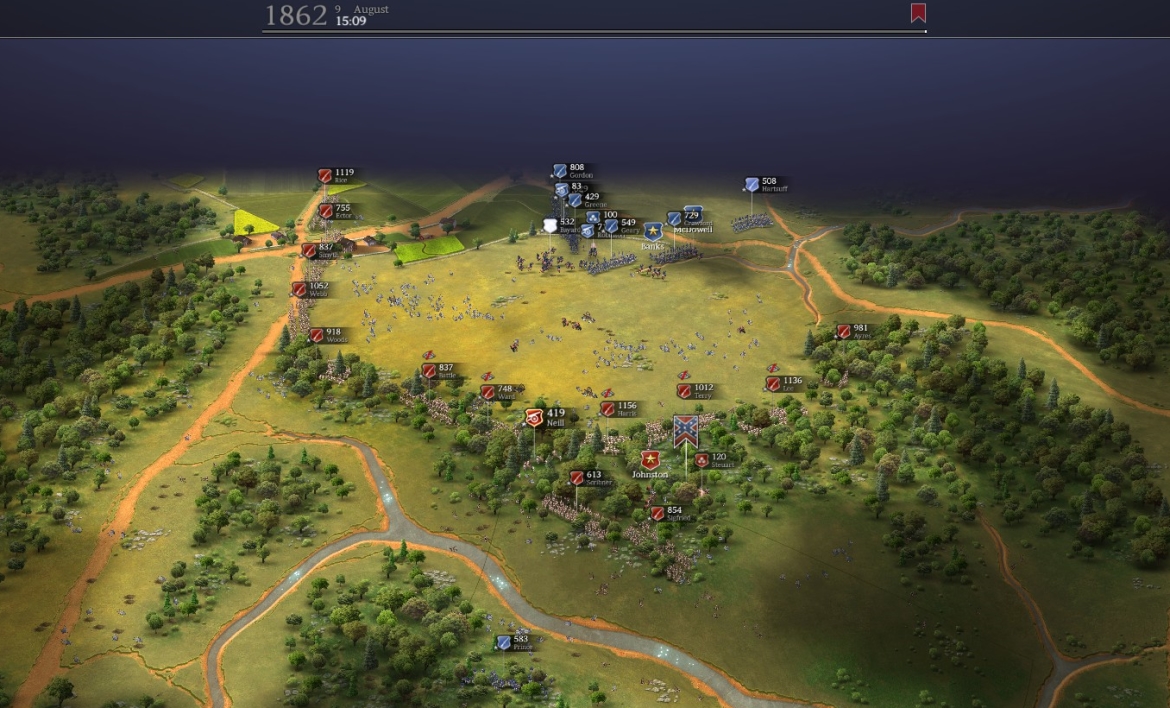 Once you've taken the flag and are in cover while the Union is out in the open, you can just let the Federals commit suicide against your lines. Take your time—you've got all day.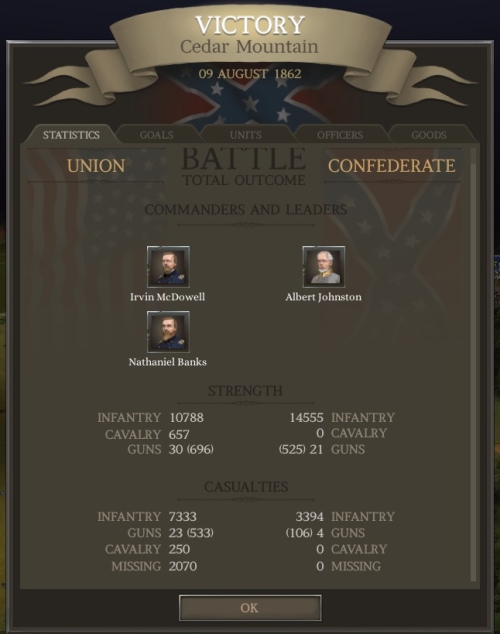 Alternate late-battle situation when Union outnumbers CSA: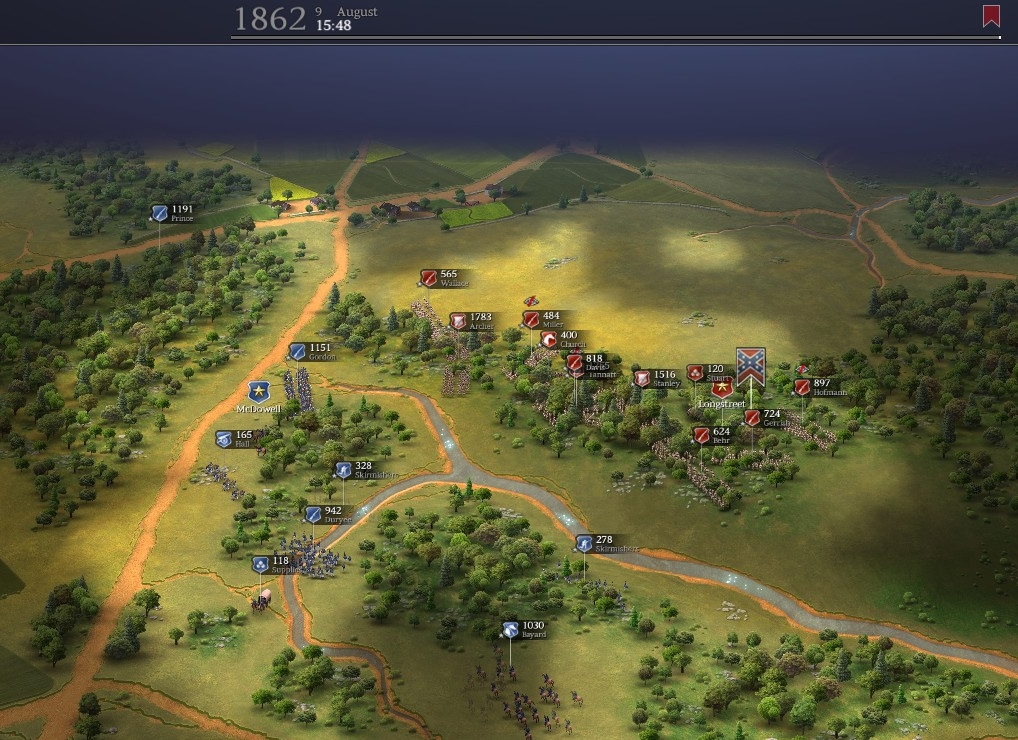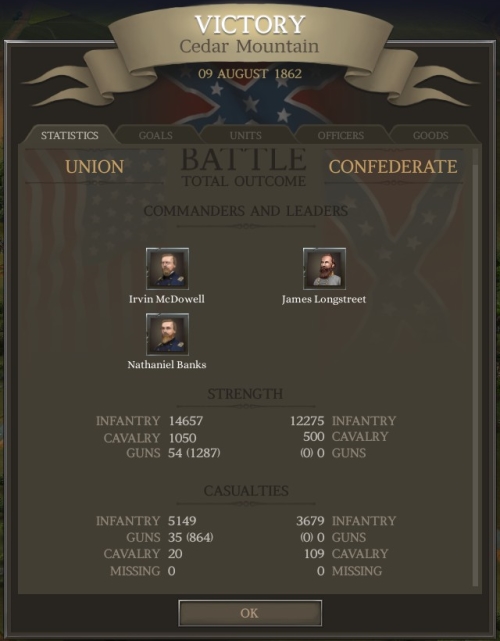 The basic strategy I have outlined above also works when using the J&P Rebalance Mod. Note that in the version of the mod I have tried (1.27.1a) CSA can bring 16 brigades, and should have at least several strong (>800-horse) melee cav units. The relative slowness and weaker firepower of CSA infantry with this mod mean that CSA in this battle probably would be better off just taking the flag with the strategy described above, and consolidating in cover, instead of attempting to encircle and annihilate.
♠♠♠